Min Enfield Bullet 350cc Motorcykel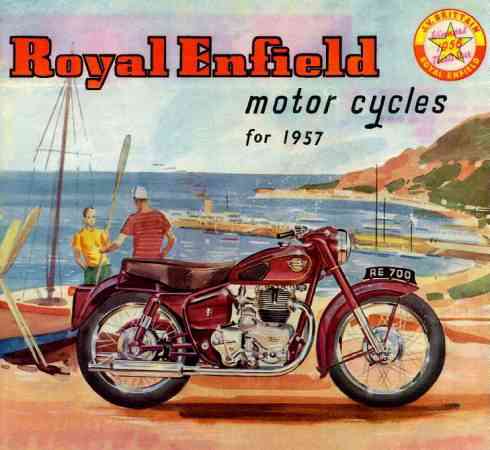 Denne side indeholder informationer om:
På siden kan du desuden se billeder fra en ferietur til Goa i Indien i december 2001, hvor transporten rundt i Goa foregik på en lejet Enfield Bullet MC. Billederne er samlet på 2 sider:
På vores tur rundt i Goa tog jeg masse billeder af de Enfield MC'er, som vi mødte. Billederne har jeg samlet på en selvstændig side:
Specifikationerne , historien og links:
Min Enfield Bullet 350cc
NB klik på billederne for at se dem i stort format

Min egen Enfield Bullet 350 cc, årg. 90, købt januar 2002
Billeder fra Ferietur i Goa
NB klik på billederne for at se dem i stort format

Lejet Enfield Bullet Goa, Indien december 2001

Elise på lejet Enfield Bullet ved Capora Harbour.

Flemming på lejet Enfield Bullet nær Baga Beach.
Her kan du se flere billeder fra Goa.
Specifikationer for Enfield Bullet 350 cc (engelsk)
The Royal Enfield Bullet. India's most awesome motorcycle. A machine that has grown to become something of a legend. Everybody gapes at a Bullet. Only a few own one. And even fewer, this deluxe version.
Technical specifications
Engine

Vehicle

Type

4 stroke, air-cooled

Electricals

12V DC

Displacement

Weight

346 cc

163 kg

Wheel base

1370 mm

BoreXstroke

70x90 mm

Fuel tank capacity

14.5 l.
1.25 l. reserve

Max. bhp

18 bhp @ 5625 rpm

Front tyre

3.25"x19" 4PR

Max. torque

27 Nm @ 2875 rpm

Rear tyre

3.25"x19" 4PR

Compression ratio

7.2:1


Transmission

Four-speed gear box
Special features
Top speed of 110 km/h

Unique neutral finder lever

Fuel consumption of 40 km/l

Stunning colours: blue and red painted fuel tank, tool boxes and front fork cover tubes

Chrome plated mudguards
History
The Enfield Bullet is an air-cooled four-stroke single with a very traditional British-bike look. The original factory in Redditch, England went bankrupt in the late 1960s but a subsidiary factory in the Indian city of Madras (now called Chennai) still builds about 20,000 Bullets per year. This motorcycle is essentially a 1955 Royal Enfield Bullet with some modest updates: 12 volt electrics, some modern electrical components, and the engine is available as a 350 or an optional 500 CC version.
Læs mere om Royal Enfield's historie her: www.enfield.dk/historie.html om Royal Enfield i Danmark: ww.enfield.dk/artikel.html. Her er en testrapport:"Tidsmaskinen tøffer"
Links
Anmeldelser
Enfield-rejser
Reparation af Royal Enfield MC - jeg kan varmt anbefale nedenstående:
Diverse videoer om Royal Enfield hentet fra You Tube på Internettet:
Skriv i eller læs min gæstebog.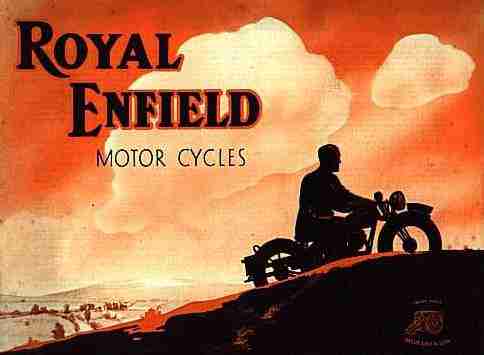 Forude venter eventyret!
Copyright © 2002 Flemming Bitz: flemming_bitz@hotmail.com.